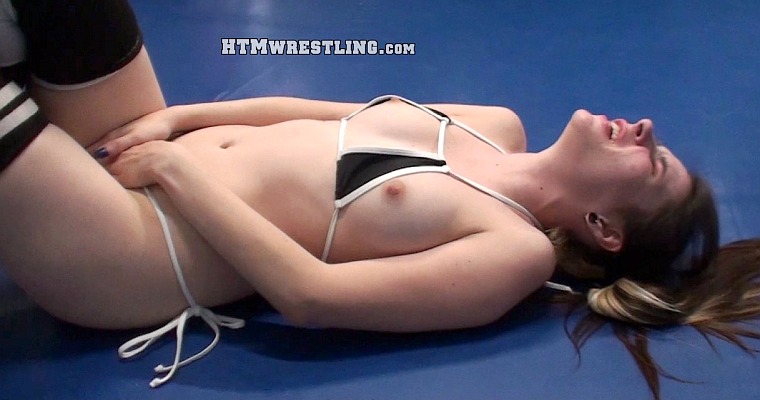 Ziva Fey is back to challenge Darrius. Darrius answers her challenge with, punt to the cunt! And so begins a one sided, 100% squash match jobber girl beatdown with the primary focus on cuntbusting and crotch abuse! Blow after blow leaves poor little Ziva in absolute agony, holding her crotch as she wails in pain. Darrius rains all kinds of hell on Ziva's lady bits, including hanging her from the "tree of woe" while dishing out pussy punches, stomping her between the legs while she's down, bashing, clawing, and grinding her vag while having her in wrestling holds, and more! He even lets Ziva try to get some hits it, but parries and counters with another low blow that sends her crashing to mat in pain. Darrius even makes her punch HERSELF in the cunt! Talk about ultimate humiliation! One final uppercut to the cunt lifts Ziva off the ground, and she is finally KO'd from the intense pain. Darrius gives one final victory pose over the poor jobber girl Ziva's defeated body.

Fantasy male domination cunt busting custom video

- Screenshot Gallery -



Cuntbusting, low blows, crotch abuse, ryona


Note that preview clips may have slightly offsynced audio


Tags: Cuntbusting, Darrius, Maledom, Ziva Fey

**View directly on CLIPS4SALE to use the Shopping Cart function!

Please note! Prices listed here are BEFORE any applicable local taxes are applied.

---
Related Videos
---