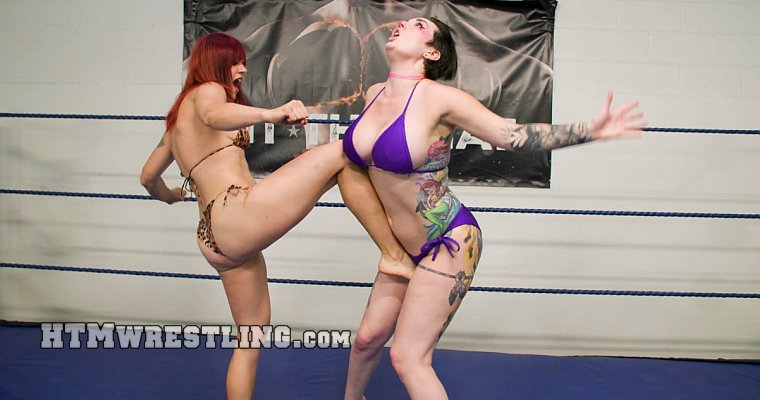 Katarina Noire and Irene Silver are warming up for a fight clad in their summer time bikinis. Irene wonders why Katarina isn't "warming up her pussy" for this cuntbusting match. Kat apparently didn't read the contract, and didn't sign up for this! A laughing Irene decides to let Katarina have the first shot…
Irene seems to find that Katarina's low blows tickle more than hurt (most of the time), and mocks her for her weakness. Katarina on the other hand doesn't seem to be having as good of a time as Irene, when it's her turn to take the punishment! Pussy punches, headbutts, knees, pussy claws, stomps and more are traded as kinky Irene seems to be having fun while Katarina is wondering what the hell she's gotten in to.


- Cuntbusting Screenshot Gallery -

Spoilers: Irene wins with a pussy claw. Fantasy cuntbusting catfight



Note that preview clips may have slightly offsynced audio


Tags: Cuntbusting, Irene Silver, Katarina Noire

Please note! Prices listed here are BEFORE any applicable local taxes are applied.

---
Related Videos
---