It's time for Round 2 with Terra Mizu! This time, Terra takes off her top, hoping that the "distraction" will even the odds in her favor. But all it does is get her bare boobs punched even more! Terra continues to fight on but takes even more of a beating this time, including getting knocked down. Enraged at another round of being beaten down, Terra takes the cursed gear off and is ready to go at it in regular gloves. Seems like a good time to GTFO! With Terra's opponent having run off, she is declared the winner
Production note: Unfortunately the fight ends here, as Darrius deleted her winning
the clips of Terra's revenge were unfortunately corrupted and lost.

or

Note that preview clips may have slightly offsynced audio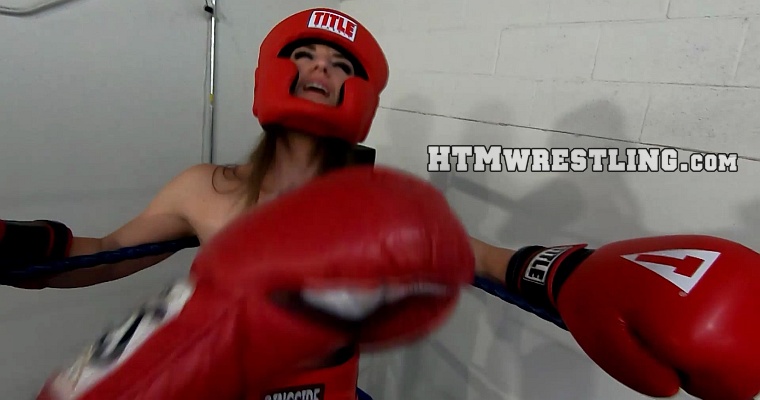 POV Boxing in 1920x1080HD MP4 Two Glove GoPro style
- Screenshot Gallery -



or