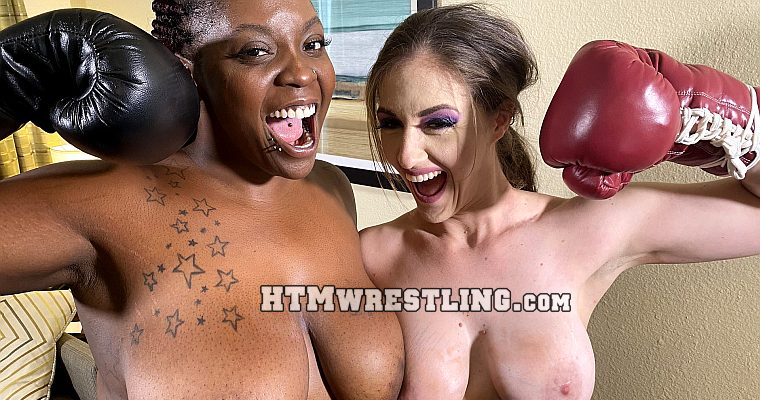 The final rounds of Stella Danny vs Terra Mizu Boxing at Fetcon. Stella comes out swinging, but Terra Mizu begins to overpower her and seals the deal with some heavy hits, a few tight breast smothers, and finishes her off with some tit whacks to the face! Your winner, Terra Mizu!
– Boxing Screenshot Gallery –
Fantasy topless boxing



Note that preview clips may have slightly offsynced audio


Tags: Belly Punching, Stella Danny, Terra Mizu, Topless

**View directly on CLIPS4SALE to use the Shopping Cart function!

Please note! Prices listed here are BEFORE any applicable local taxes are applied.

---
Related Videos
---