Touch gloves and let's go! Kristiana is back in the Hit the Mat ring, and she kinda gets her ass kicked! Kristiana is knocked around the ring with head snapping jabs and hooks, and "you" UNLOAD on her belly with punishing punches over and over and over again, even working around her guard to land shots. Kristiana is knocked down several times, struggling to get up..and even appears to have been knocked out for a few seconds! Kristiana is completely dominated, worn down and finally knocked out, leaving her mouthpiece laying next to her KO'd form.

or

Note that preview clips may have slightly offsynced audio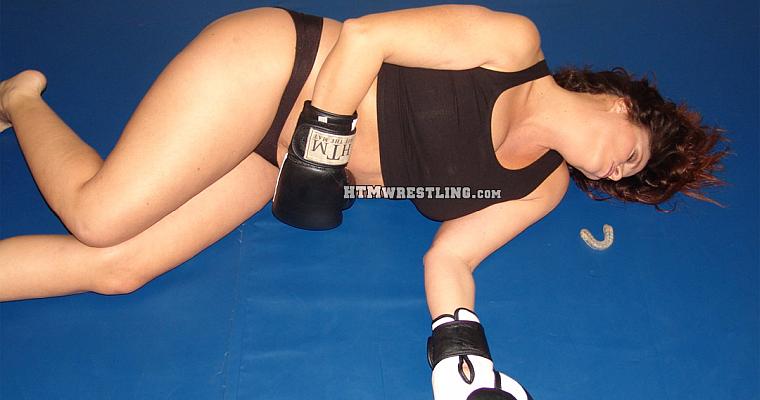 Shot in early 2017, maledom POV Boxing.
- Screenshot Gallery -



or