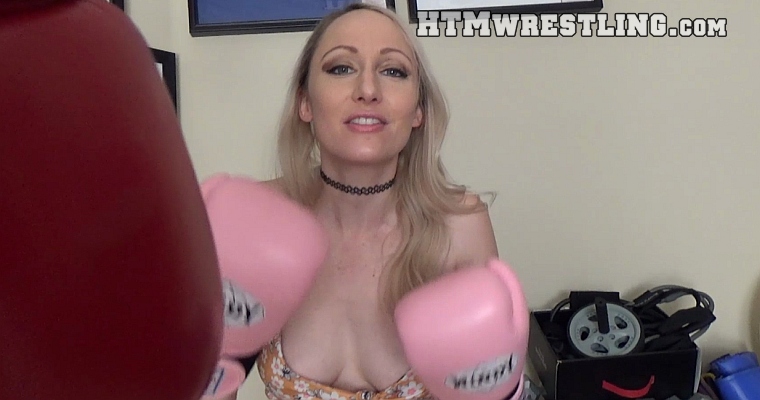 Wanna get Lucky? Now's your chance as she challenges you to an apartment boxing match in her workout room! Lucky throws some quick strikes in her pink Windy boxing gloves, but you fire back and immediately Lucky is dazed and dizzy, and soon popping out of her top! "You" then go on to dominate and humiliate Lucky in a one sided boxing beatdown.
This maledom boxing POV features quite a bit of eye rolling / eye crossing, dizzy girl play and close ups of low blows! After Lucky is KO'd, we get a long pan of the defeated beautiful boxer out flat on her back almost spread eagle with her nipples exposed.
- Screenshot Gallery -


Maledom POV Boxing Topless



Note that preview clips may have slightly offsynced audio


Tags: Lucky, Maledom, Topless

Please note! Prices listed here are BEFORE any applicable local taxes are applied.

---
Related Videos
---