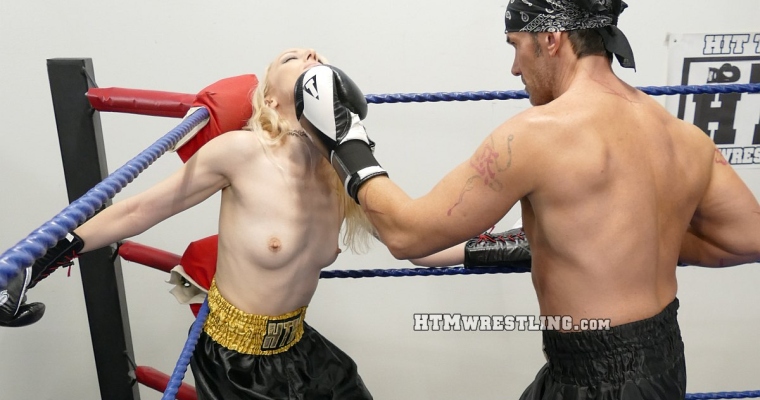 The cutest MILF around, Lucky is back in the ring (and topless) for some mixed boxing! Lucky unfortunately has a habit of leading with her mouth, and Rusty immediately makes her eat some leather to shut her up. The stunned Lucky can barely get a punch off, and is dominated in a completely one sided boxing match.
Lucky stumbles around the ring, getting her head snapped and her jaw jacked, utterly helpless as she is slowly picked apart with jabs, hooks, uppercuts to the face and belly that have Lucky hitting the mat over and over until the final knockout. But that's not the end! Lucky is then tied up and used for a human punching bag!
Maledom mixed boxing ryona. Thank you to our sponsors for making this boxing match possible!



Note that preview clips may have slightly offsynced audio


Tags: Lucky, Maledom, Rusty, Topless

Please note! Prices listed here are BEFORE any applicable local taxes are applied.

---
Related Videos
---