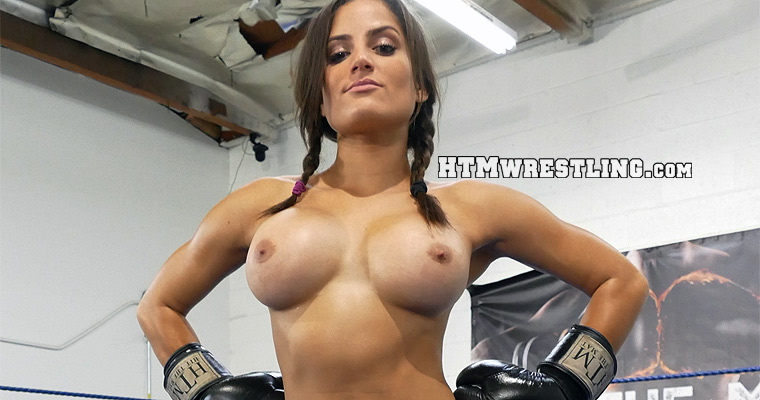 Chi Chi the Topless Boxing Champion has graciously granted you a rematch! Topless and glistening with sweat from her workout, Chi Chi doesn't think you are any match for her power. With her fit, absolutely flawless physique, it's easy to see why! You might "get" her down the first round, but after that this fight is ALL Chi Chi. Her muscles ripple during powerful hooks and uppercuts, and her bare breasts are quite the distracting sight! Chi Chi berates and humiliates you, physically and verbally, as she trash talks down to you while beating you down, and out! Chi Chi even mounts you to hit you while you're down, taunting you while she's right in your face and you are helpless to stop her. Total boxing domination!
Topless Femdom POV Boxing custom in 1920x1080HD MP4 starring the busty Chi Chi!


REVIEWS/COMMENTS

BxlverMx via Email

Wow Chi Chi is breathtaking! So confident and dominant, and absolutely beautiful. I just love seeing her punching at me non-stopped. I will buy every video with her in it, especially when she wins. Keep making the best boxing POVs, you guys are awesome.


This POV Boxing video features: Chi Chi boxing topless in pigtails, buttfloss thong, female domination POV Boxing


Note that preview clips may have slightly offsynced audio


Tags: ChiChi, Femdom, Topless

**View directly on CLIPS4SALE to use the Shopping Cart function!

Please note! Prices listed here are BEFORE any applicable local taxes are applied.

---
Related Videos
---