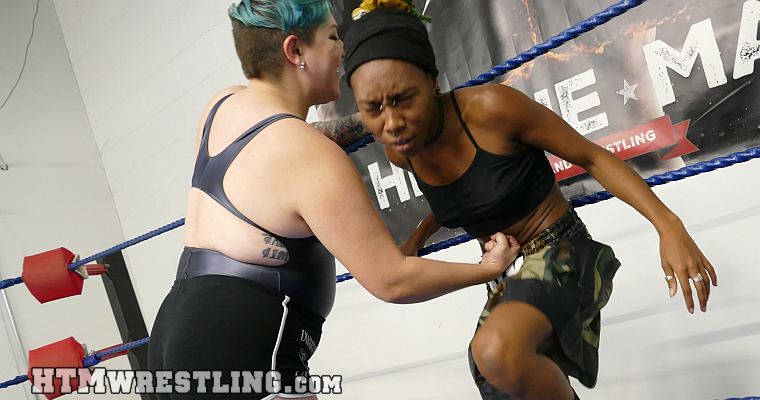 Kirra Blaze has some tight abs! But can they withstand punishment from the much bigger and stronger Domina Nox?
Domina Nox certainly enjoys pummeling and wearing down the previously cocky Kirra with stinging punches, grinding them in to Kirra's taut abs. Kirra is getting worked over on the ropes, in the corner, and on the ropes again until Kirra needs a break.
Then from boxing gloves, to lighter MMA gloves, but Domina Nox has a surprise for Kirra for round 2. Nox picks up Kirra and places her upside down in the corner, hanging from the "tree of woe" as the pummeling continues! Once Kirra falls, then she is beaten on her back as Domina Nox mounts for some ground and pound to the abs, then sits on Kirra's face to pummel her abs some more. Kirra Blaze is getting absolutely destroyed!
The final "found" sees the gloves come off and now it's bare fists and Domina Nox is looking to break Kirra down completely. Kirra's gutteral grunts and groans of pain are music to Domina Nox's ears, as the bare knuckle punches sink deeper and deeper in to Kirra's broken abs. Kirra Blaze is completely destroyed and left in breathless agony via a brutal belly punching beatdown courtesy of Domina Nox.
Belly Punching Screenshots

Solid belly punches with boxing gloves, MMA gloves and bare knuckle.



Note that preview clips may have slightly offsynced audio


Tags: Belly Punching, Domina Nox, Kirra Blaze

Please note! Prices listed here are BEFORE any applicable local taxes are applied.

---
Related Videos
---