Jackson (topless) interrupts Lucky O'shea's workout. Naturally Lucky gets angrier as Jackson won't leave her alone, so she accepts the belly punching challenge. Right away it's clear Lucky's abs are harder, as her blows sink in to Jackson's soft stomach while Jackson has a harder time penetrating Lucky. Jackson convinces Lucky to take her top off, By the end, Lucky has had enough of Jackson and beats her belly until Jackson gives up. Lots of close ups of both their navels and bodies! Jackson almost seems to enjoy the pain, perhaps she wanted Lucky to beat her??
Fantasy belly punching with increasingly solid hits near the end.


See this video and many more on Clips4Sale, or BUY NOW for $7.99





Note that preview clips may have slightly offsynced audio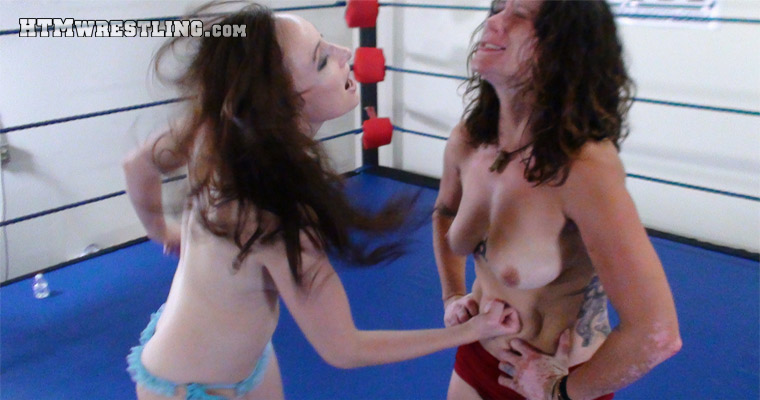 Submissive masochist Jackson seems to enjoy Lucky O'shea beating her!