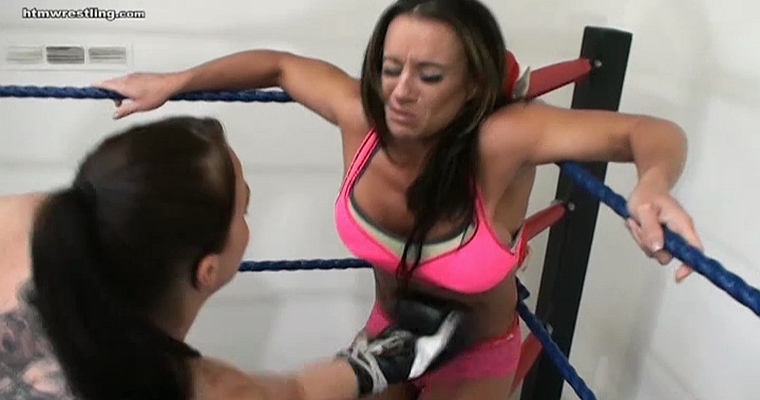 Cheyenne Jewel heard Jennifer Thomas was tough, andwants to see how long Jennifer's abs can withstand her belly punches. Jennifer makes the mistake of underestimating Cheyenne's strength, and she may end up paying for it. You can hear the impacts as Cheyenne's gloves make contact with Jennifer's hard abs. Cheyenne even does a little cuntbusting, then back to work on Jennifer's stomach with even more solid, harder shots. Watch Jennifer try to take the pain! How long can she last against Cheyenne's punches??

Screenshots


Originally shot/released in 2012, posted with permission from SG/Jennifer Thomas for fans who may have missed it!


Note that preview clips may have slightly offsynced audio


Tags: Belly Punching, Cheyenne Jewel, Jennifer Thomas

**View directly on CLIPS4SALE to use the Shopping Cart function!

Please note! Prices listed here are BEFORE any applicable local taxes are applied.

---
Related Videos
---