Cheyenne Jewel is back in the ring with Kay for a match that had us all asking… can Kay wrestle?? Doesn't quite seem so! Kay is even more fearful of Cheyenne's powerful strikes now that she is wearing barely-padded MMA gloves, and she wrestles him to the ground rather quickly. Cheyenne puts on a clinic as she grapples Kay to the ground, mounts then ground and pounds him, kicks and knees, and overall beats him up and chokes him out. Cheyenne even gets a little dirty with a few of her holds, trapping his face in her crotch, and takes off her top later on. Cheyenne's MMA skills are impressive and you can't help but also be impressed by Kay's ability to take a pounding!
See this video and many more on Clips4Sale, or
BUY NOW for $17.99


Note that preview clips may have slightly offsynced audio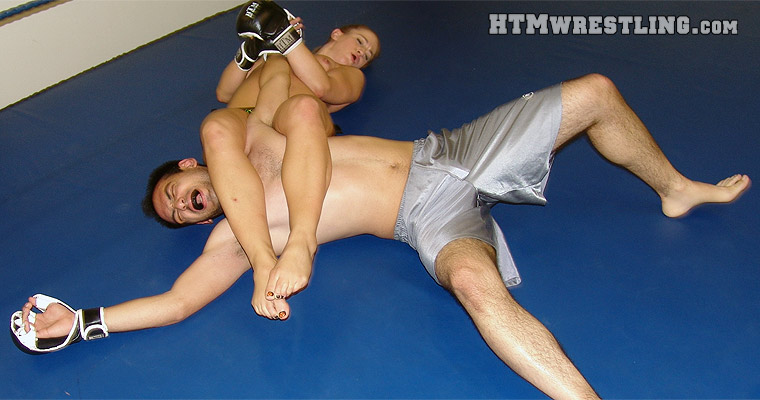 Female domination MMA beatdown
+ Shop for this video and more on Clips4Sale +, or


BUY NOW for $17.99
Also available – Cheyenne Jewel vs Kay Beatdown Photoset!