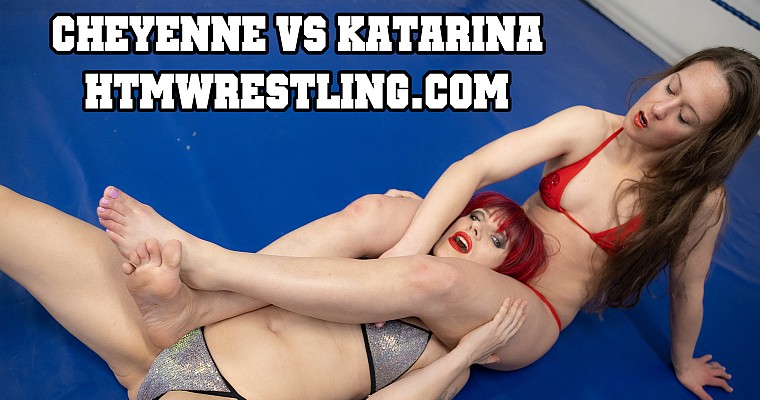 Time for Katarina Noire to go to horny jail again!
Grappling with strong women just seems to turn Katarina on, and Cheyenne Jewel is incredibly strong. Despite the fact that Katarina seems to like being dominated, trapped (and even rubbed) while in wrestling holds, she does manage to fight back and surprise Cheyenne. But when Katarina starts rubbing Cheyenne's pussy, Cheyenne fights out explosively, she'll be having none of that! Cheyenne dominates Katarina with strength and skill, and taunts her very sexually charged opponent who seems to be enjoying this. Though not completely one-sided, Cheyenne still kicks the horny Katarina's ass pretty easily.


- Female Wrestling Screenshot Gallery -



Sexy female wrestling




Note that preview clips may have slightly offsynced audio


Tags: Cheyenne Jewel, Katarina Noire

Please note! Prices listed here are BEFORE any applicable local taxes are applied.

---
Related Videos
---