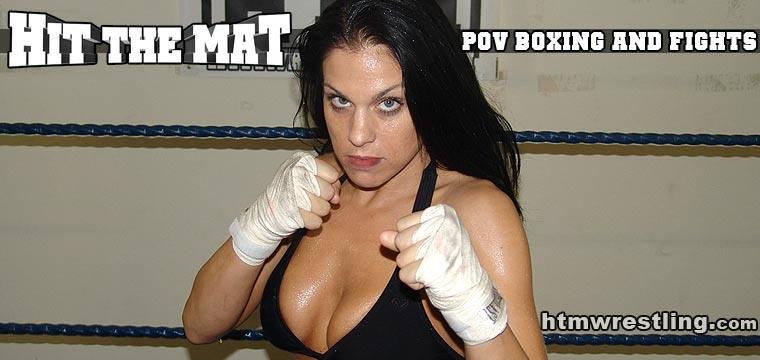 POV Video Archive - Hit the Mat
Watch POV Boxing and fighting videos in high quality! First person point of view ( POV ) boxing and a few POV wrestling videos. From professional fighters, fitness models, pornstars to the girl next door. Punch it out with the girl of your dreams! Featuring some of the top selling POV Fighting clips seen in the Femdom POV and POV Fighting categories on Clips4sale! We also have a growing number of POV karate and POV kickboxing clips featuring barefoot fighters.

---
243 Videos With POV - Pages offer free video previews!
Femdom POV Videos – Maledom POV Videos
Sort by: Date (NEW) / (OLD) || Title (ASC) / (DESC) || Random || Grid View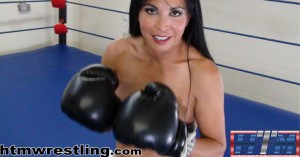 Sexy Santana kicks your ass in the boxing ring! Santana decimates and humiliates you with her skilled punches and her vicious wit. A physical and verbal beatdown from an extremely hot Latina babe! She starts out in a bikini top but goes topless halfway through.
See it on our Clips4Sale Store, or BUY NOW for $11.99. – Preview Clip
Length: 11 mins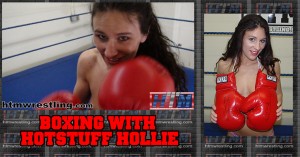 Four time world champ Hotstuff Hollie Dunaway (aka Hailey the Hottie) is back for a topless POV boxing video that will literally leave you floored. Watch her dazzling skill and speed from a very dangerous perspective! She dodges and weaves through punches, firing back with combinations at a level no other can deliver. See it on our Clips4Sale Store Preview Clip
Tags: -Femdom, Hotstuff Hollie, Topless
Length: 9 mins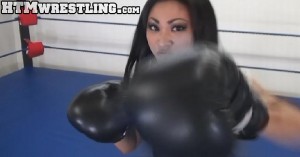 Hot Asian Nicole Oring packs quite a punch in this Femdom POV boxing custom video! See what it's like to get in the ring with the Asian hottie and get pummeled around the ring for almost 10 minutes straight. Lots of trash talking as Nicole dominates "you" easily!

See this and more videos on Clips4Sale, or BUY NOW – $11.99. – - Preview Clip / Full Description
Tags: -Femdom, Nicole Oring
Length: 11 mins
Status:

See more POV videos