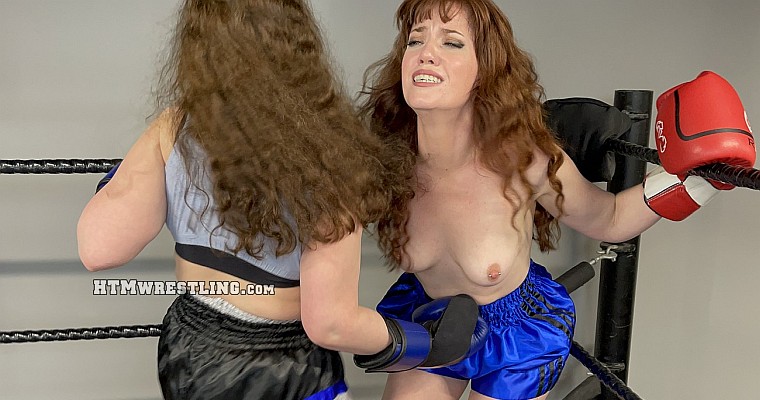 Zoe Page from the UK takes on Felicia from the United States at Mutiny's ring in Canada!
A back and forth battle of head snapping hooks, belly punching, low blows, and after Zoe decides to remove her top, breast punching! Both fighters take a beating, until the final round where Felicia tenderizes Zoe's bare breasts and body, and finally knocks her out with a huge uppercut.
Included is an alternate ending where Zoe Page KOs and defeats Felicia.


- Foxy Boxing Screenshot Gallery -


Fantasy female boxing




Note that preview clips may have slightly offsynced audio


Tags: Felicia, Topless, Zoe Page

Please note! Prices listed here are BEFORE any applicable local taxes are applied.

---
Related Videos
---