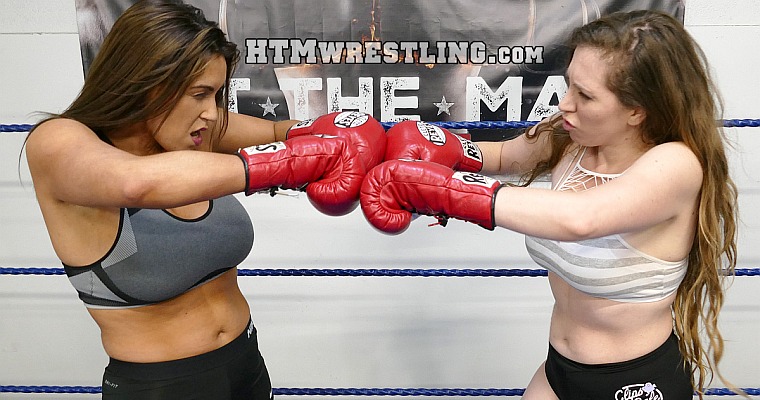 Now Samantha Grace wants to take on Megan Jones in a boxing match! Sam might be getting a bit overconfident here! Though Sam does start off strong, rocking Megan with the first shots, Megan fires back with authority. This is a buxom brawler slugfest, with both fighters getting rocked by big hooks, their bellies (and breasts!) worked with body shots, knocked around the ring and taking several knockdowns each, and a few low blows! Megan Jones begins to build some serious momentum by Round 2, and by Round 3, Sam can barely mount an offense. Megan mocks Sam then puts her away with an epic uppercut, knocking her out for the 10 count! Your official winner: Megan Jones!
Also included: Alternate ending where Samantha Grace knocks out Megan Jones (10:15-14:36)



- Screenshot Gallery -



Big swinging, snapping, belly punching, tit punching fantasy foxy boxing action!


Note that preview clips may have slightly offsynced audio


Tags: Megan Jones, Samantha Grace

**View directly on CLIPS4SALE to use the Shopping Cart function!

Please note! Prices listed here are BEFORE any applicable local taxes are applied.

---
Related Videos
---