"We're gonna box now?" An exasperated Megan Jones is breathing heavily in the corner, fresh off the MMA ass kicking courtesy of Ariel X. Ariel wastes no time donning 8oz Cleto Reyes pro-style boxing gloves, and shoving a pair to Megan so they can continue fighting. Will Megan fare better against Ariel in a boxing match??
The fight starts off with both women trading quick, head snapping jabs, crosses, and ab punishing belly punches. Megan begins to take the lead, hammering Ariel's abs, then rocking her upstairs with big hooks. The first one to score a knockdown, is Megan Jones as she sends Ariel crashing to the mat! Megan has a solid showing of power in the first round, but in Round 2 Ariel X manages to turn things around with her ULTRA sharp punching technique, and some punches to Megan's breasts! Ariel dominates much of the second round, and by the 3rd round Ariel is PUNISHING Megan with epic head snapping punches, belly and breast blows. Ariel puts Megan away with a huge uppercut to the chin, sending Megan crashing to the canvas for an ass-up KO.
But that's not all! Included is an alternate final round where Megan Jones dominates Ariel X in a similar fashion, pounding her belly while Ariel is trapped on the ropes, and beating her down for the knockout.

or

Note that preview clips may have slightly offsynced audio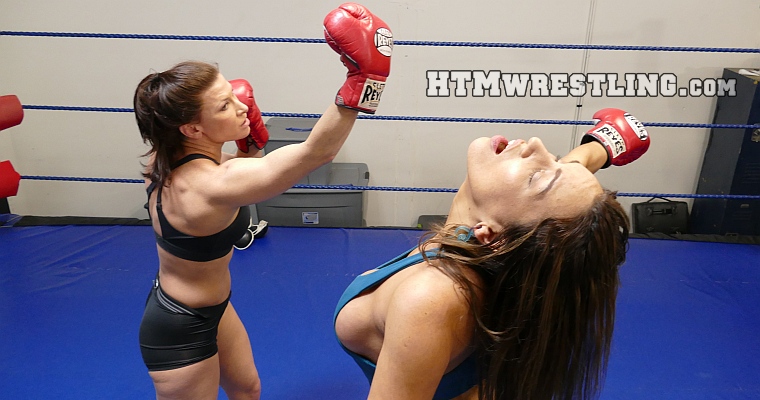 Fantasy female boxing starring Ariel X and Megan Jones
- Screenshot Gallery -



or