Madison Swan takes on Jennifer Thomas in an 'Olde Time Bare Knuckle Boxing' bout! No gloves, no hand wraps, just bare fisted punching action. Blocking is for the weak, real fighters like these test their mettle giving and taking face punching and belly punching. The round ends when a fighter is knocked down, she needs to be back on her feet by the 10 count and in her corner by 15 seconds. Some clinching is allowed. Jennifer and Madison trade brutal bare fisted blows continually eating jabs, hooks and uppercuts, until one is knocked out.



or

Note that preview clips may have slightly offsynced audio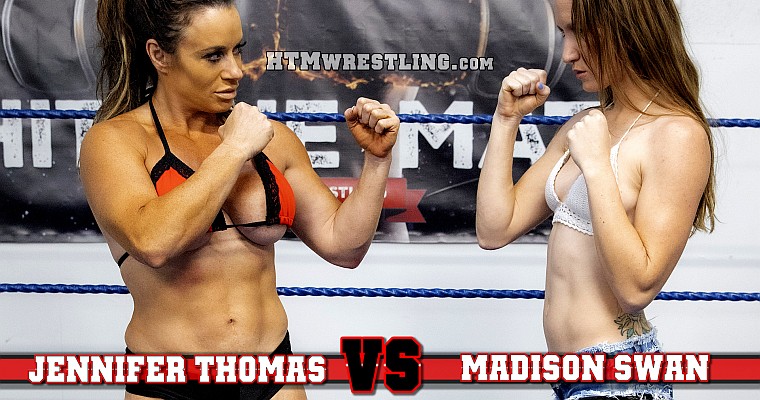 Spoilers: Jennifer Thomas defeats Madison by knockout!
- Screenshot Gallery -



or