Lana Luxor makes her Hit the Mat debut during the West Coast Chaos Event!
Goldie Blair challenge Lana Luxor to a "belly match", an old-school belly punching contest in boxing gloves! 5 punches each, then the other fighter takes their turn. First standing, then kneeling, then on their backs.
The girls are tied 1 to 1, and during the last round, Goldie decides to declare herself the victor and take Lana out with a MASSIVE breast smother! Looks like Goldie Blair is the winner!
See this video and many more on Clips4Sale, or
Note that preview clips may have slightly offsynced audio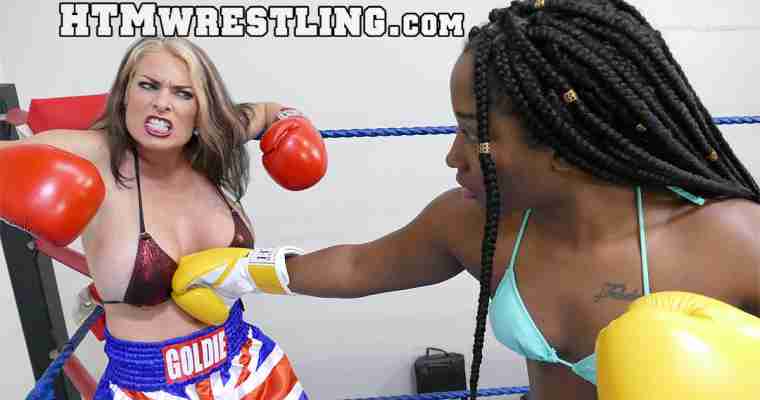 Fantasy belly punching, no SFX added. For the boxing glove belly punching fans.
-
Screenshot Gallery