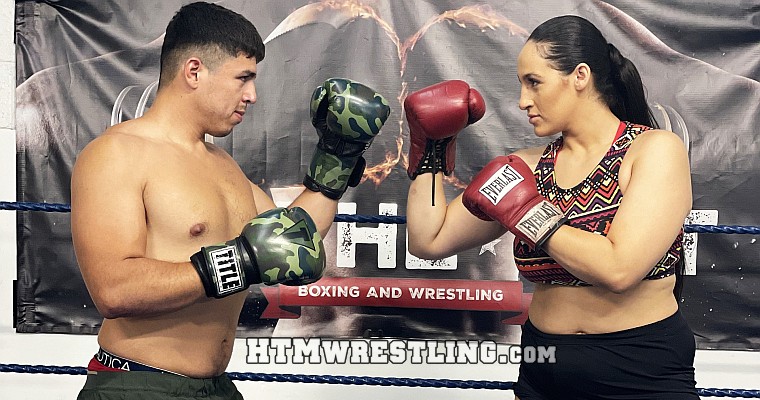 The Giant KK Qing stands head and shoulders above her female boxing opponents. Not just in height and reach, but also in power. This time, she takes on the challenge of a buff male fighter with a military background, Ghost.
These two fighters go toe to toe in a match that proves very even! They trade jabs, hooks, uppercuts, belly punches, and knockdowns. Neither fighter has a clear advantage save for one thing… KK Qing drops the hammer and brings out a jumping overhead blow that deals CRITICAL damage, she begins to take the lead. By the final round, KK Qing is in complete control of Ghost, peppers him with a few jabs and hooks to set up the final skull smashing overhead blow. Your winner, KK Qing!
This video was filmed by none other than Madison Swan!

- Screenshot Gallery -




Fantasy mixed boxing in 1920x1080HD MP4




Note that preview clips may have slightly offsynced audio


Tags: Ghost, KK Qing

Please note! Prices listed here are BEFORE any applicable local taxes are applied.

---
Related Videos
---