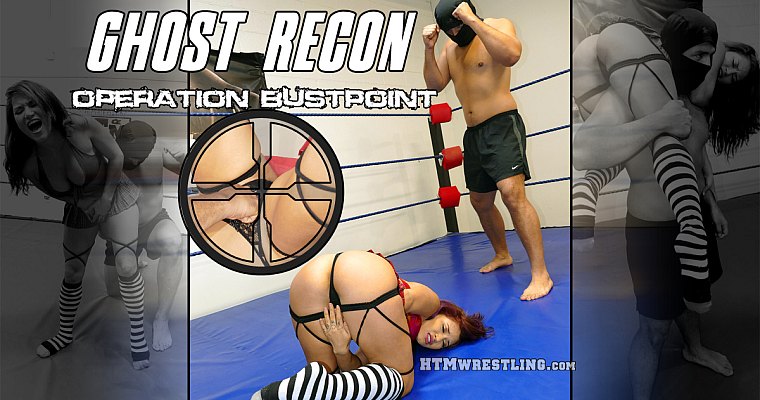 Agent Denise, clad in her inconspicuous miniskirt camo, is on the hunt for rogue agent "Ghost". She tracks him to the HTM ring, but Ghost gets the drop on her with a heavy punch to cunt from behind! Denise moans in pain, grabbing her crotch in agony from the unexpected low blow, but the masked Ghost is just getting started!

Denise is completely dominated, tormented and absolutely humiliated with endless cuntbusting stomps, uppercuts, chops, knees, punches and kicks! Denise is moaning in pain with drawn out agonized reactions from so many low blows. Ghost humiliated her even further by making her kiss his feet, putting her foot on her neck, choking her and even leading her around on her hands and knees by a collar and leash! Poor demise is totally humiliated, and the final uppercut to the cunt is so vicious, it's a knockout!





Fetish highlights: Fantasy maledom cuntbusting ryona, maledom foot worship, collared and leashed female, damsel in distress
- Screenshot Gallery -




Note that preview clips may have slightly offsynced audio


Tags: Cuntbusting, Dynamite Denise, Ghost, Maledom

**View directly on CLIPS4SALE to use the Shopping Cart function!

Please note! Prices listed here are BEFORE any applicable local taxes are applied.

---
Related Videos
---