Dynamite Denise returns to the Hit the Mat ring for a boxing match with…her boyfriend! "Ghost" makes his boxing debut, and it's time for a little "Couples Therapy", HTM style. Denise is angry at Ghost for texting other women, and wants to show him who's the boss. The 5'11″ Ghost towers over the tiny 4'11″ Denise, but she will do her damndest to knock him out!
Denise goes on the offense right away, swinging for the fences, trying to reach Ghost's face. Denise ducks a few of his swings, and invites him to hit her. And….ow! Down she goes! Dense gets back up and back in the fight, but a few shots to the belly and she's in trouble again. Denise is getting beaten up, but manages a final offensive rally before the end of the round. The next round, Denise takes the initiative and HAMMER's Ghost in the body, chopping him down like a tree! It's a struggle for dominance, as the couple looks to settle their grievances in the ring.
Who wins? Next time, you choose!




or

Note that preview clips may have slightly offsynced audio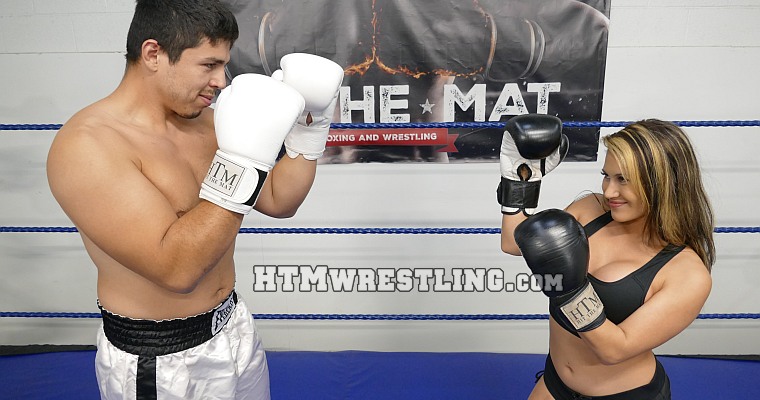 Fantasy mixed boxing
- Screenshot Gallery -



or