Anna is in the ring for an interview, talking about how she demolished and annihilated Darrius, and how she is going to do it again and send him to the hospital. She is supremely confident that she will repeat her knockout of Darrius in this fight too. They meet up in the center of the ring, just before the bell Anna, with a smile on her face, Darrius, looking serious. They touch gloves and the fight is on! They go toe to toe and see who will end up flat on there back.
or

Note that preview clips may have slightly offsynced audio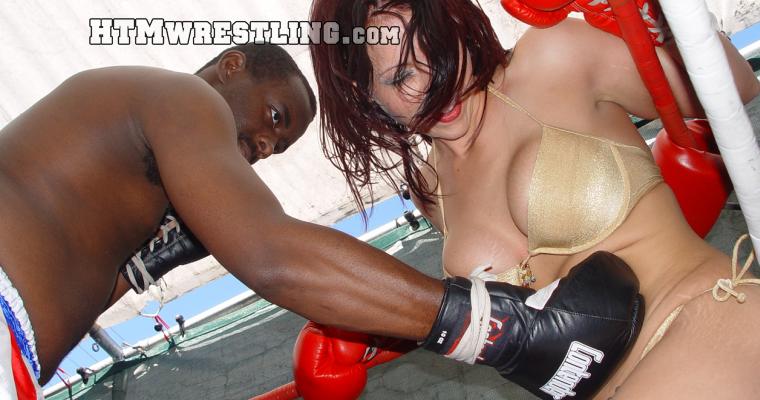 Fantasy mixed boxing custom video.
Contact us for your own boxing customs!
or
Mixed Boxing Anna vs Darrius Photo and Screenshot Gallery