Like seeing the hot new jobber Delta get her ass kicked? Now it's Rusty's turn to knock her around the ring! Delta seems quite fearful of Rusty's punches, shying away from blows and often trying to cover up, it's pretty clear Delta doesn't stand a chance. Round 2: Delta has the bright idea of taking her top off to act as a "distraction". Rusty does indeed pause for a moment to admire the view, but gets right back to kicking her ass. Delta is knocked around the ring, worked in the corner and slowly worn down until knockout. After that, the jobber takes her rightful place as a human punching bag!
See this video and many more on Clips4Sale, or
Note that preview clips may have slightly offsynced audio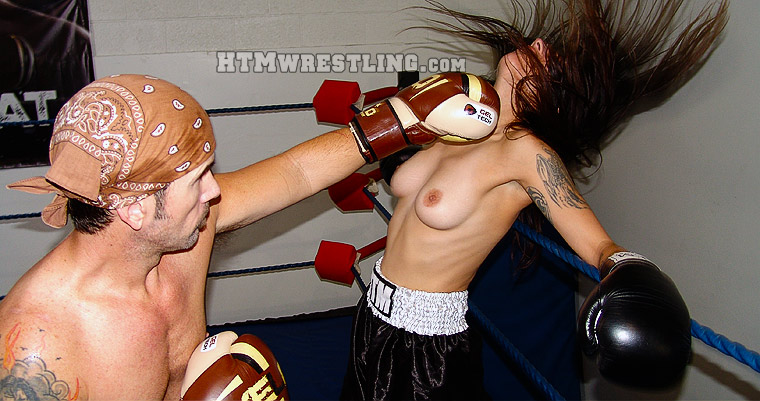 Male domination fantasy mixed boxing in 1920x1080HD.
Lots of hair whipping head snaps and belly punching!
-
+ Shop for this video and more on Clips4Sale +, or
Screenshot Gallery

Photo Gallery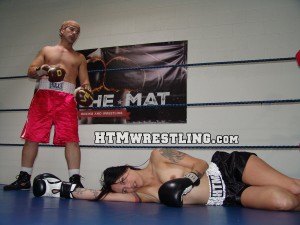 16 HQ photos of Delta vs Rusty Boxing