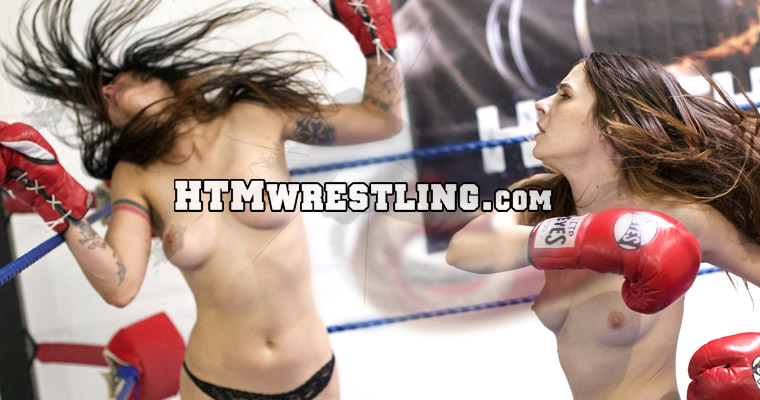 Ziva Fey is back in the ring again, this time for a topless boxing bout vs Delta Hauser! Ziva is salty after her previous defeat, and wants to take it out on someone. Delta accepts the challenge, thinking the smaller Ziva can't punch very hard. But little Ziva packs quite the punch, ROCKING Delta with vicious head snapping hooks, and pounding her taut belly over and over. Delta's "block with your face" style of boxing does her no favors, and she finds herself in the familiar position of getting her ass kicked. Ziva actually finds herself getting tired out from beating Delta around so much, and suffers a bit of a beating in the corner and to knockdown herself. In fact, Ziva is almost knocked right out of the ring! But Ziva makes a comeback victory and Delta once again finds herself in a position of bondage, being tied to the corner and beaten even further!


Screenshot Gallery




This fantasy topless boxing match features -
Big, head snapping hooks
Vicious uppercuts
Tons of belly punching
Short POV sequences
Ziva Wins
Delta Loses


More video tidbits: Ziva Fey's trademark buttfloss thong, hair explosions and whipping, epic headsnaps, post match boxing bondage human punching bag punishment



Note that preview clips may have slightly offsynced audio


Tags: Delta, Topless, Ziva Fey

**View directly on CLIPS4SALE to use the Shopping Cart function!

Please note! Prices listed here are BEFORE any applicable local taxes are applied.

---
Related Videos
---