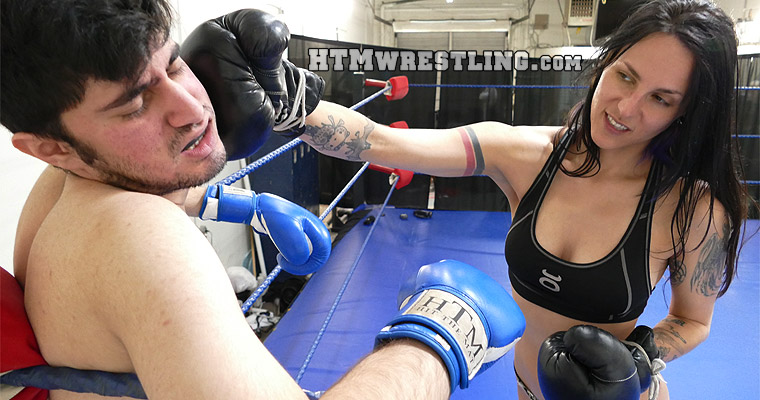 Delta Hauser takes on male newcomer Mark! Mark is small, slim and scrappy, and Delta is pumped to show him the ropes. Mark does not seem to know how this whole "guarding" thing works, as he repeatedly takes Delta's punches to his face! Delta is all too happy to be the one finally GIVING a beatdown rather than taking it, and goes between playfully taunting him to smacking him hard in the head and body, making nice sounding thuds. Mark manages to last 4 rounds, but Delta isn't satisfied. As has happened all too often to her, Delta binds Mark's hands to the ring ropes, and he is bound to the corner unable to even go down as Delta continues to pummel him. Did Delta get sick of losing and decide to commission her own femdom boxing beatdown!??

-
Screenshot Gallery


Female domination mixed boxing, Delta actually winning!


Note that preview clips may have slightly offsynced audio


Tags: Delta, Femdom

**View directly on CLIPS4SALE to use the Shopping Cart function!

Please note! Prices listed here are BEFORE any applicable local taxes are applied.

---
Related Videos
---