Courtney and Christine Dupree square off in the Hit the Mat ring for 4 rounds of boxing, THREE minutes each! Veteran Christine has been out of game for a little bit, and looks to see what she can do against the younger fighter Courtney, who is also looking to shake off some ring rust. Round 1 both fighters test each other and feel the other out. Round 2 and on, things heat up and after a few exchanges, it's clear Courtney is setting the pace. Christine tries to force her way in and several times shows she still has respectable power. But get too close to Courtney and you might find yourself caught in a whirlwind of blows. If you love a good show of boxing techniques from real fighters, you'll love this!
or

Note that preview clips may have slightly offsynced audio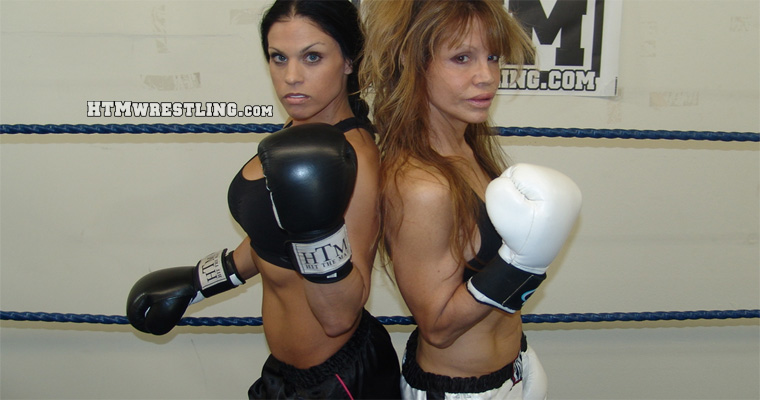 Unscripted semi-competitive boxing / sparring match.
or
Screenshot gallery -

or