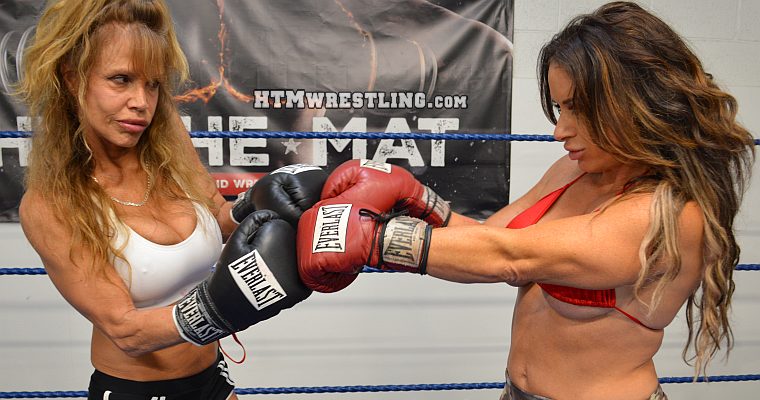 Who has the strongest punch? Christine Dupree and Jennifer Thomas get in the ring to find out! They start out with an arm wrestling match to decide who gets to throw the first punch but, spoilers..Jennifer wins that easily! Feeling confident, Jen lets Christine Dupree fire the first shot. No blocking, no dodging, nothing but taking turns throwing punches to the jaw. If you can't make the 10 count, you lose!

The first punches barely make a dent in our fighters, but as the contents rolls on, the punches are more explosive and the effects more apparent. By the end, the fighters are trading knockdowns, barely able to stand on wobbly legs, until the final explosive shot decides the winner. Who wins?? (Spoilers: Jennifer Thomas, duh!)

- MILF Boxing Screenshot Gallery -



Fantasy boxing custom video, wearing pro-style modern Everlast boxing gloves



Note that preview clips may have slightly offsynced audio


Tags: Christine Dupree, Jennifer Thomas

**View directly on CLIPS4SALE to use the Shopping Cart function!

Please note! Prices listed here are BEFORE any applicable local taxes are applied.

---
Related Videos
---