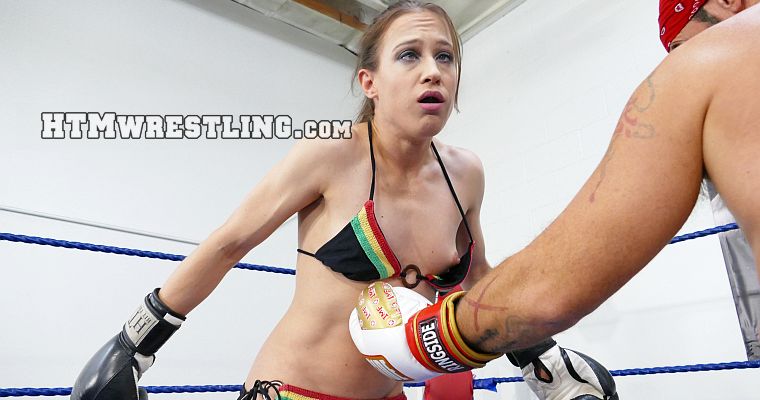 Cheyenne Jewel takes on Rusty for some mixed boxing! No words exchanged, just touch gloves and let's get it on. Cheyenne struggles to find an opening as Rusty dances around the ring with his footwork, and takes the initiative with some quick stunning jabs. Cheyenne attempts to time her counters, but finds her punches parried and ends up getting countered herself! Rusty slowly wears down Cheyenne with sharp shots to the face and body, scoring some downs. At the start of round 2, Cheyenne takes off her top since it was just getting in the way. But the beatdown continues, and Cheyenne is looking like a bobble head taking all of those jabs! Cheyenne gets worked over, dominated and defeated with the final KO blow leaving her out laid out, and her mouthpiece falls out next to her.

(Post fight punishment coming in the next video!)

- Screenshot Gallery -




Note that preview clips may have slightly offsynced audio


Tags: Cheyenne Jewel, Maledom, Rusty

**View directly on CLIPS4SALE to use the Shopping Cart function!

Please note! Prices listed here are BEFORE any applicable local taxes are applied.

---
Related Videos
---