Chanell Heart vs Darrius Part 2, in this one, Chanell knocks his candy ass out! Chanell is looking tough in her corner at the start of Round 5, asking Darrius if he's ready to go "night night". Chanell comes at him fast and fierce, going on the offense right away and snapping his head with vicious shots. Darrius isn't quite done yet, getting Chanell on the ropes and even knocking her down. But Chanell gets back up and asserts her authority over him, knocking Darrius around the ring, then down and out! In this version, Chanell Heart is the winner!

See this and more on our Clips4Sale Store, or BUY NOW for $5.99.

Note that preview clips may have slightly offsynced audio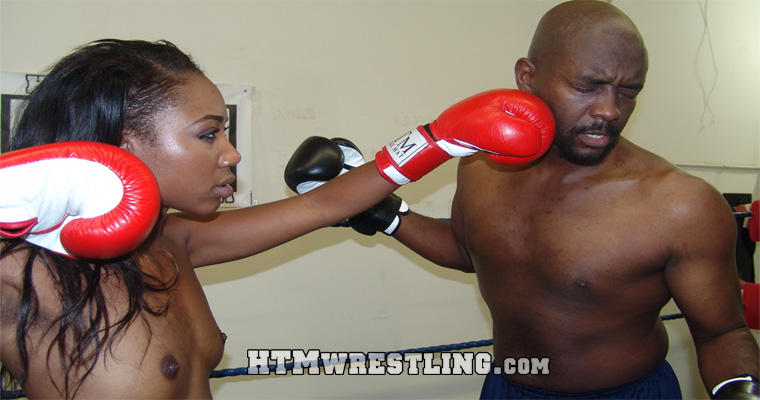 Ebony black on black mixed boxing fantasy, female domination Mixed Boxing featuring Chanell Heart


Get the full download for a discount!