Kay wants a rematch with Chanell Heart, but Chanell brought Misty Stone along tonight! Kay thinks he can do better against Chanell, but is unprepared for Misty. He seems to be doing better despite getting roughed up, going for Chanell's body and even knocking her down. Then Misty comes in, and hammers Kay even harder. She gets him cornered and digs in her punches, knocks him around the ring then down on his ass. Misty and Chanell take turns each round, cheering each other on and talking shit while Kay struggles to put up a fight. After he gets Chanell cornered in one of the last rounds, Misty comes in and now it's a 2 on1 beatdown. Kay's body is turning red from the pounding, and he gets his jaw jacked several times before finally being counted out. Misty and Chanell then sit on and twerk over his face while he's down, adding insult to injury.
See this video and many more on Clips4Sale, or BUY NOW for $21.99


Note that preview clips may have slightly offsynced audio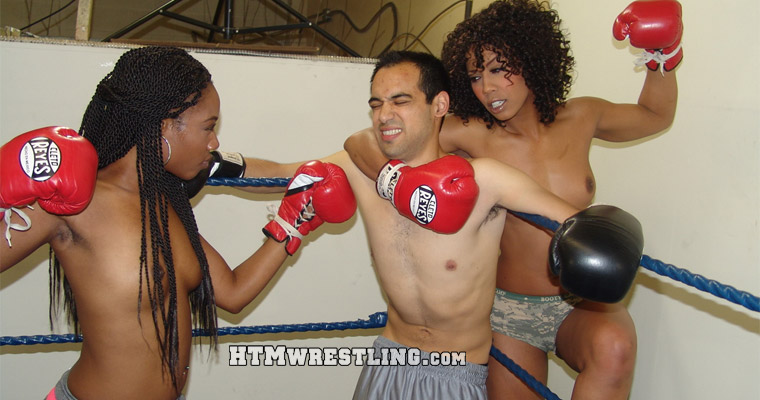 Female domination mixed boxing, a mix of fantasy with real hits from the ladies. No added sound effects.
BUY NOW for $21.99