Chanell Heart returns for boxing action at the HTM ring! Darrius is there waiting and the fantasy mixed boxing match is on. Chanell Heart is topless and it's a back and forth slugfest, with Chanell getting worked over on the ropes, knocked around the ring and pummeled..and giving back punishment almost as good as she gets. Chanell and Darrius take turns pummeling each other, with Chanell snapping Darrius' head with violent sharp punches. She nails him with uppercuts and moves in close to work the body. Darrius is no one's punching bag though. He constantly backs Chanell up with belly punches, breast shots, and even clinches with her to hold her up while he punches. Part 1.

See this and more on our Clips4Sale Store, or BUY NOW for $19.99.

Note that preview clips may have slightly offsynced audio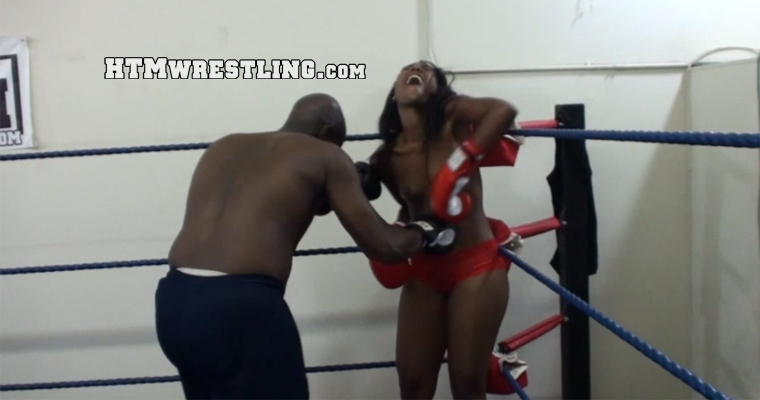 Ebony black on black mixed boxing fantasy, although Chanell Heart does pop him a few timess!