This belly punching highlight collection features the best jobber in the world MUTINY taking solid punches to the belly, and her top level belly punch reactions and suffering, for almost 9 minutes! Remastered footage from HTMV8 Mutiny vs Darrius mixed boxing, where Mutiny is pummeled in her belly over and over, getting worked over in the corner and on the ropes of the boxing ring. A true fantasy mixed boxing classic, with this video focusing purely on the belly punching, and much improved video quality. By request, no extra sound effects were added, all you hear are the actual sounds of dominant male boxer Darrius's gloves making contact with Mutiny's taught belly. The MUCH larger Darrius looms as a massive threat to poor little damsel in distress Mutiny, and the punishment she takes to the belly is epic.
See this video and many more on Clips4Sale, or
Note that preview clips may have slightly offsynced audio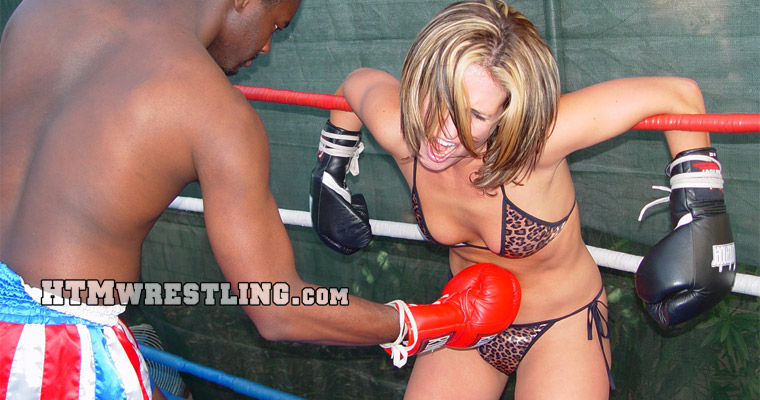 For the lovers of boxing gloved belly punching, Mutiny's world class belly punch reactions and jobbing skill, and male domination with a truly dominant larger male.
-
Screenshot Gallery