Blaten Lee makes her HTM debut against Delta! Fit blonde Blaten Lee is a pornstar who has fought in real cage matches in local strip clubs, and tall sexy Delta is getting a reputation as a pain slut and jobber. Delta has a significant height advantage, but Blaten is all business. Right at the start of the round, Blaten takes control with quick head snapping jabs, beating Delta in to the corner. Blaten then HAMMERS Delta's belly with repeated shots, and just beats her ass in the corner. The first round is all Blaten, and a black-eyed Delta must take off her top. Round 2, Delta takes Blaten by surprise, attacking her in the corner just as the round begins. Turns out the jobber girl can pack a punch! Delta pays back Blaten with interest, giving her a black eye and a beating of her own. Round 2 ends with both girls topless, and things will only get hotter!
See this video and many more on Clips4Sale, or
Note that preview clips may have slightly offsynced audio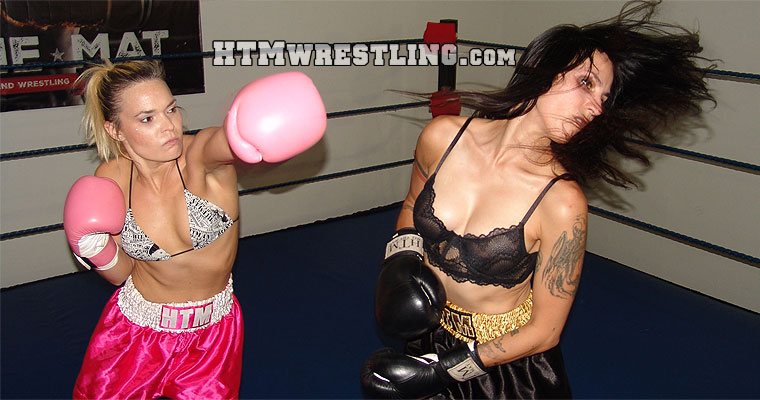 -
Fantasy foxy boxing, with strip rules! Rounds 1 and 2.
If you like hair whipping, head snapping punches and solid contact belly punches, you'll love this one!
Screenshot Gallery