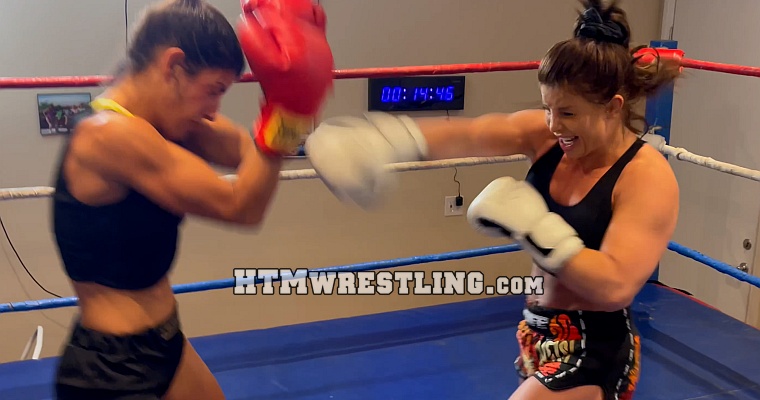 Two fight scene legends make their Hit the Mat debut in a semicompetitive female boxing match!
Bianca Blance from Italy
Height: 5'6" – 168 cm
Weight: 130 lbs – 59 kg

Sheena from Hungary
Height: 5'5" – 165 cm
Weight: 165 lbs – 74.8 kg

Both have real martial arts backgrounds and are well known ass kickers in the session scene. This sparring bout is three rounds, 2 minutes each. Included are pre-fight interviews, mid round and post fight interviews.
While of similar height, Bianca is at a significant weight disadvantage! How will she fare against the powerhouse Sheena?

Unscripted semicomp female boxing in 4K UHD MP4


Note that preview clips may have slightly offsynced audio


Tags: Bianca Blance, Sheena, Sparring

**View directly on CLIPS4SALE to use the Shopping Cart function!

Please note! Prices listed here are BEFORE any applicable local taxes are applied.

---
Related Videos
---