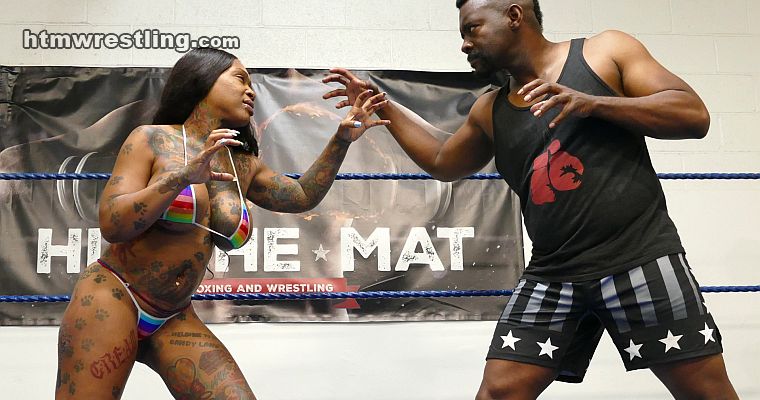 Sprinkle makes her Hit the Mat debut! Clad in a rainbow bikini, Sprinkle comes looking for some action and Darrius is more than willing to give it to her, and take her top off while they're at it!
Darrius seems to have the advantage early on, putting Sprinkle through the ringer with a variety of painful chokes and submission holds. But after losing her top, Sprinkle starts playing a little dirty by smother Darrius with her voluptuous breasts. Still a fairly even brawl, but once Sprinkle pins and smothers him even tighter, that's all she wrote for Darrius.

- Mixed Wrestling Screenshot Gallery -




Note that preview clips may have slightly offsynced audio


Tags: Darrius, Sprinkle

Please note! Prices listed here are BEFORE any applicable local taxes are applied.

---
Related Videos
---