Scissor Domination where Skylar absolutely humiliates Darrius!
Things have only gotten worse for Darrius now. He starts off on his knees BEGGING for Skylar Rene not to tell anyone of his defeat in their previous arm wrestling video. His foolish pride also refuses to admit that Skylar is stronger than him, and now a wrestling match is on. She quickly takes control of him, gets on top and traps his face in a scissorhold between her legs. He is completely pinned and immobilized as she cranks up the pressure with her long, powerful thighs and his face lodged up against her muscular booty. She keeps squeezing him tightly between her strong legs until it's lights out for Darrius! She then stands with a foot on top of him for a victory pose
Fantasy female domination scissors / scissorhold squeezing

or

Note that preview clips may have slightly offsynced audio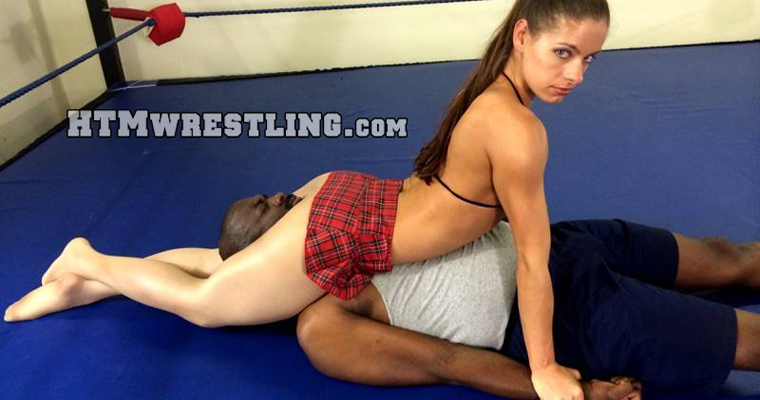 Skylar Rene muscular thighs crushing Darrius in a scissorhold squeeze!
Screenshot Gallery


or