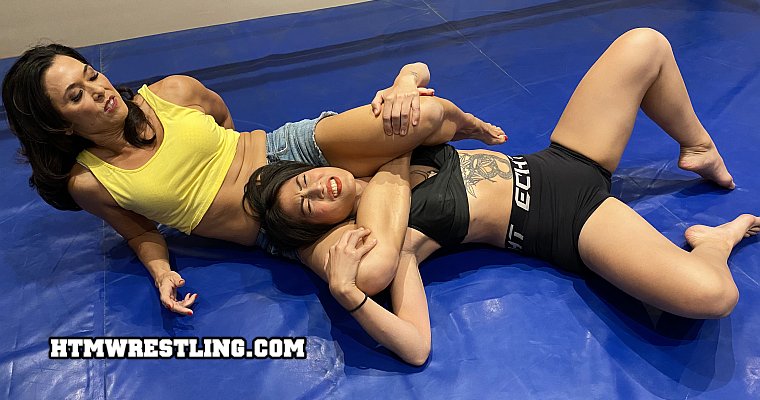 Whose legs are stronger? Tomiko Madoff challenges Sasha Douzheng to a Scissorhold challenge after Sasha shows her complete disrespect. Both fighters are in great shape with well muscled legs, but who can take more pain and who has the tighter squeeze? Sasha and Tomiko take turns squeezing each other hard with body scissors, head scissors, figure fours, reverse head scissors and even standing scissors. The competition gets heated and by the end, one fighter is left feeling a bit cheated!


- Female Wrestling Screenshot Gallery -





Note that preview clips may have slightly offsynced audio


Tags: Sasha Douzheng, Scissors, Tomiko

Please note! Prices listed here are BEFORE any applicable local taxes are applied.

---
Related Videos
---