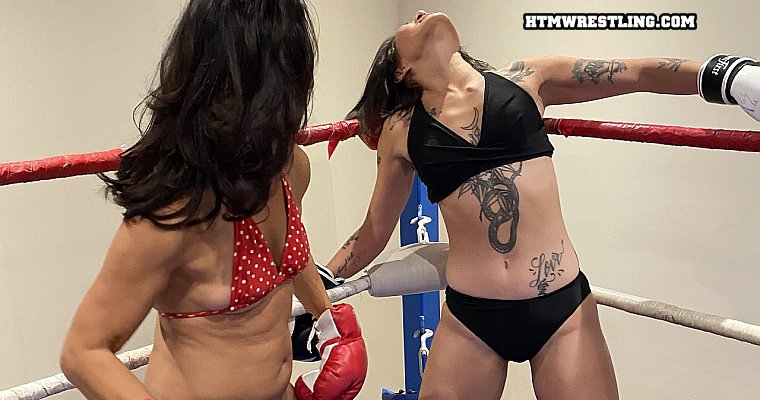 The final 3 rounds of Sasha Douzheng vs Tomiko Madoff, which sees both Asian fighters trading HUNDREDS of punches and several knockdowns as both fighters battle to beat the other in to submission. Sasha calling Tomiko "Grandma" really seemed to light a fire under her ass, and soon it's Tomiko taking control of the fight as she pummels Sasha's belly without mercy. Try as Sasha might, she just can't seem to mount a comeback against Tomiko's fury, and suffers a humiliating beatdown and defeat.

- Bikini Boxing Screenshot Gallery -



Final 3 rounds and post fight interview with Sasha. Fantasy female bikini boxing in HDMP4



Note that preview clips may have slightly offsynced audio


Tags: Sasha Douzheng, Tomiko

Please note! Prices listed here are BEFORE any applicable local taxes are applied.

---
Related Videos
---