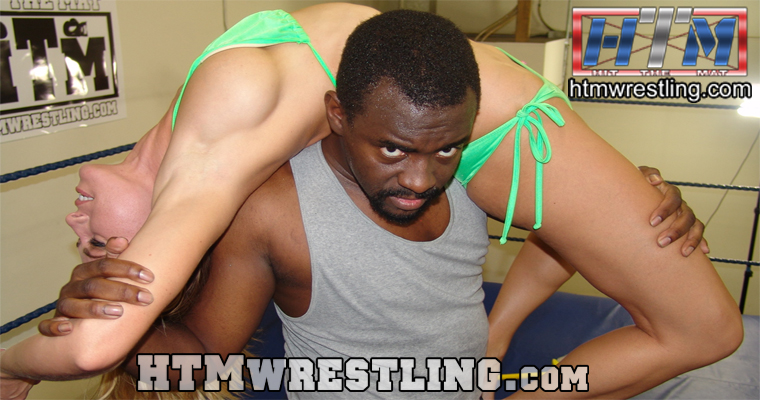 August 2021 update! Part of our ongoing HTM classics remastering project, we present the 720p remaster of HTM174/HTMC101 Randy Moore vs Darrius Mixed Wrestling (also in 60fps!)

The lovely Randy Moore comes to Hit the Mat, this time for a fantasy mixed wrestling match! In a short interview where Randy tells us her stats and her love for wrestling, she proclaims Darrius is afraid of her. When they meet in the ring shortly after, trash talk is exchanged and Randy goes on the attack! For 3 minutes, she has her way with him but an uppercut to the crotch turns the tide, and for the rest of the match we see Randy get dominated, and why fans call her one of the top jobbers in the business. Torture racks, breast punches, belly punching, and painful wrestling holds are just a few of the things Darrius visits upon this damsel in distress.

- Mixed Wrestling Screenshot Gallery -



Ryona Wrestling



Note that preview clips may have slightly offsynced audio


Tags: Darrius, Maledom, Randy Moore, ryona

**View directly on CLIPS4SALE to use the Shopping Cart function!

Please note! Prices listed here are BEFORE any applicable local taxes are applied.

---
Related Videos
---