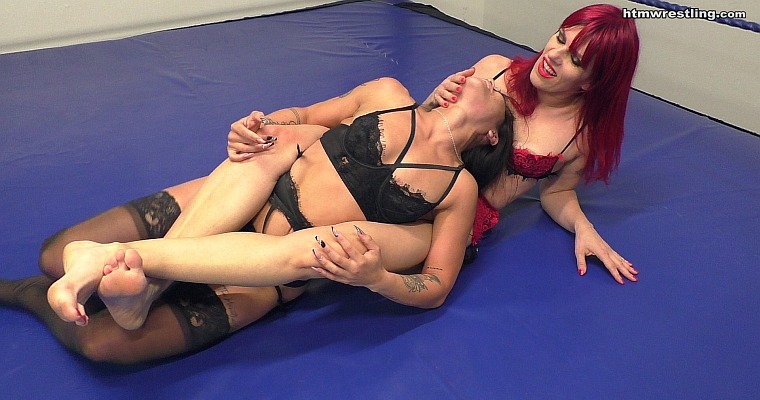 Luci makes her Hit the Mat debut! Taking on Katarina Noire, both clad in extremely sexy lingerie for an intense and erotically charged wrestling match, with Luci in black and Katarina in red. Katarina is turned on right from the beginning, while Luci is looking more ready to fight. Katarina's long legs bring the pain to Luci with some tight scissoring, but the well-muscled Luci can give as good as she gets. Scissors, smothers, and more submission holds dot the match as their sexy bodies redden from the effort and friction of the fight. But once Luci has Katarina trapped in beneath her, Luci's muscular ass takes out Kat with a super sexy facesitting finish.


- Female Wrestling Screenshot Gallery -


Fantasy lingerie wrestling




Note that preview clips may have slightly offsynced audio


Tags: Katarina Noire, Luci

Please note! Prices listed here are BEFORE any applicable local taxes are applied.

---
Related Videos
---