Kymberly and Sinn have no love lost when they agree to have a submission only match. But in this match the winner must make her opponent submit by spanking. Then the winner gets to strip the loser, put baby powder on her, and of all the humiliating things, put her in a diaper. The trash talk starts early as both vow to put the other in diapers and make them cry for mommy. Kym gets the first spank after throwing Sinn to the ground, and working over her lovely rear, but Sinn soon gets her turn after wrenching Kym's back in a modified surfboard. Both girls get the upper hand, and use it on each other's ASS. The slaps can be heard reverberating as the butts get redder and redder. Clear shots can be seen as each girl tries to massage the pain out of their posterior. Kym may have started out the aggressor, but it is Sinn who has her over her knee spanking her to submission. Sinn enjoys her victory as Kym tries to escape out of the ring, only to be dragged in, stripped completely nude and baby powdered! Sinn takes her time making sure the powder gets all over as she massages it on her butt, and as she rolls Kym into the diaper, she powders her front as well. Kym is crying in protest but can do nothing about it. Sinn adds even more insult to injury as she not only taunts Kym using baby talk, she tickles her victim before making her crawl out of the ring like a little baby.
See this video and many more on Clips4Sale, or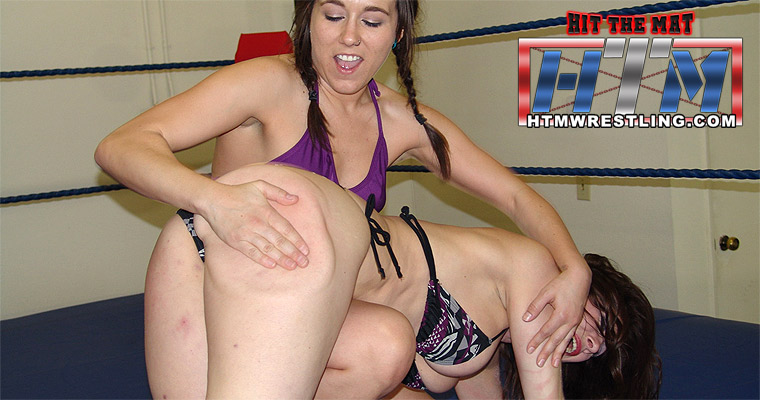 Tags:
Kymberly Jane
,
Sinn Sage
,
Spanking
**
View directly on CLIPS4SALE to use the Shopping Cart function!

Please note! Prices listed here are BEFORE any applicable local taxes are applied.
---
Related Videos
---