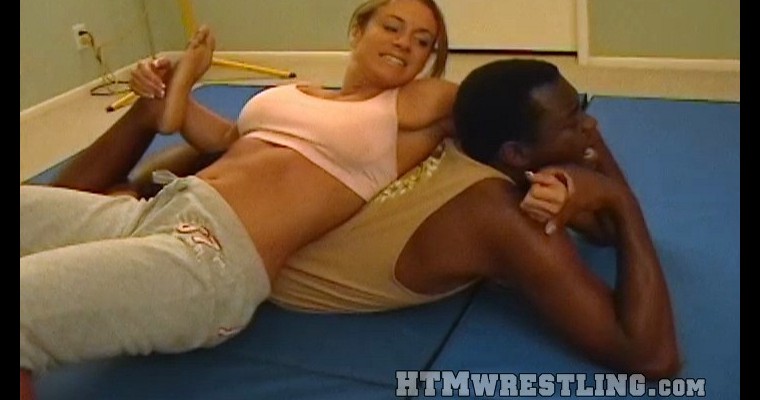 From the vault! A 2008 Arm Wrestling and Mixed Wrestling battle between Darrius and Jennifer Thomas for her "Wrestling Kharma" site. In the first 6~ minutes, Darrius and Jennifer battle in an Arm Wrestling match. Jennifer is far stronger than he thinks! Not accepting defeat, Darrius claims Jennifer is cheating and completely disrespects her. This sends Jennifer on the attack, and for the next 6 minutes of the clip, Jennifer completely dominates him. She traps him between her muscular thighs in a vicious headscissor, cranks him hard in a boston crab, modified STF, camel clutch, sleeper hold, and more! Darrius must tap out before he goes out, submitting to Jennifer's superior strength.
- Screenshot Gallery -


Fantasy Mixed Wrestling



Note that preview clips may have slightly offsynced audio


Tags: Darrius, Femdom, Jennifer Thomas

Please note! Prices listed here are BEFORE any applicable local taxes are applied.

---
Related Videos
---