Gia Love makes her Hit the Mat debut! Her opponent, none other than Jennifer Thomas! Surely Jennifer will go easy on the rookie, won't she? No chance in Hell! Jennifer shows Gia no mercy, and teaches her submission wrestling the hard way. By cranking up the pressure on painful hold after painful hold! Gia struggles hard, but is simply no challenge for Jennifer. A complete squash!
See this video and many more on Clips4Sale, or
Note that preview clips may have slightly offsynced audio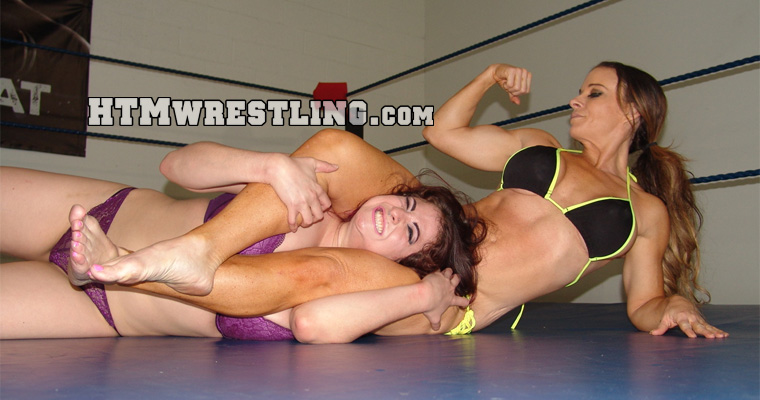 Fantasy oil wrestling custom video. Contact us for your own wrestling custom!
Screenshot gallery: