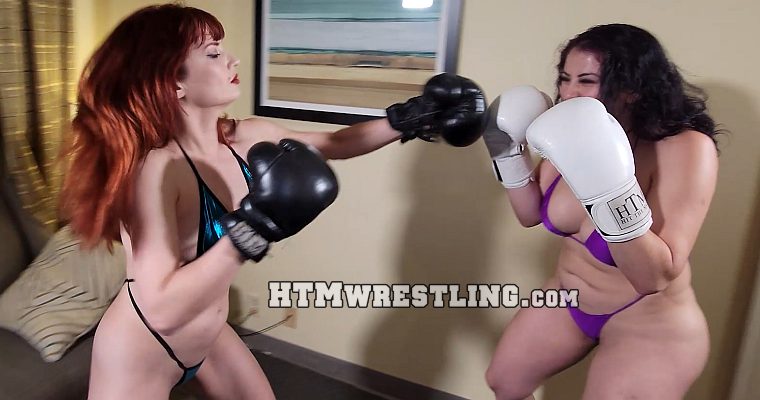 Gia Love and Kat Van Wylder square up for some boxing at Fetcon! Both are looking to beat up some annoying ass GWC but fight each other when they can't find his hiding spot. Both are clad in VERY tiny bikinis with buttfloss thongs. It's an apartment boxing brawl, but the difference in power is clear and soon it's a one sided beatdown, with Gia Love dominating Kat VanWylder. Gia is knocking her around so hard her eyes are crossing! After tenderizing Kat's belly a bit more, Gia seals the deal with a right straight, knocking Kat out for the 10 count. Your winner, Gia Love!
– Boxing Screenshot Gallery –
Fantasy female boxing at fetcon in 1920x1080HD MP4
Full fight




Note that preview clips may have slightly offsynced audio


Tags: Gia Love, Kat VanWylder

Please note! Prices listed here are BEFORE any applicable local taxes are applied.

---
Related Videos
---