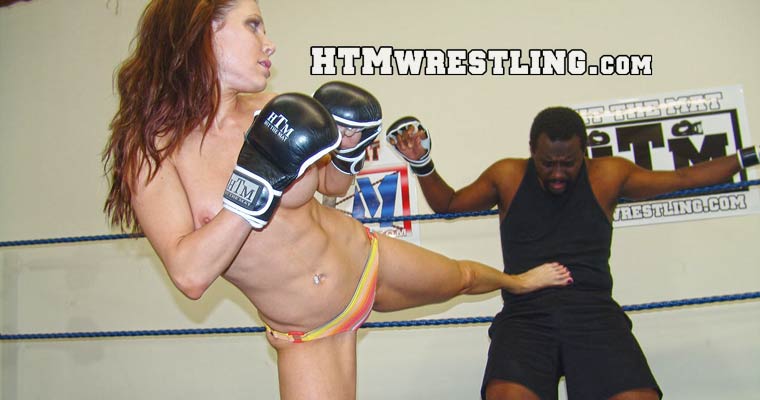 Erika looks fit and fierce as she dons her MMA gloves, ready to kick some ass. Darrius comes along in typical mocking fashion, and Erika immediately makes him pay for it with quick strikes, then tosses him to the mats. This is no one-sided fight, however, as Darrius pulls Erika down and takes control. Both fighters struggle for dominance, and sneaky Darrius manages to remove Erika's top while he has her trapped in a hold! The fighters trade kicks, punches, chokes and locks until a little illegal manipulation gives one fighter the win.
Screenshot Gallery-

Spoilers: Erika Jordan wins. Fantasy MMA fighting.



Note that preview clips may have slightly offsynced audio


Tags: Darrius, Erika Jordan, MMA, Topless

Please note! Prices listed here are BEFORE any applicable local taxes are applied.

---
Related Videos
---