Sarah Brooke is back in the ring for a custom POV boxing fight! Wearing pro-style red Everlast boxing gloves, tiny green panties and sporting a mouthpiece, she battles you again while topless. This is a back and forth match until the final rounds, with Sarah dishing out punishment as well as taking it. After she is beaten brutally at the end of round 3, her mouthpiece falls out and she barely makes the count. As Sarah notices your eyes keep falling to her perky bare breasts, she grabs "you" and begins to smother you with them! This seems to give Sarah the advantage she needs to dominate you the rest of the fight, knock you down then make you kiss her feet as she counts you out!

or

Note that preview clips may have slightly offsynced audio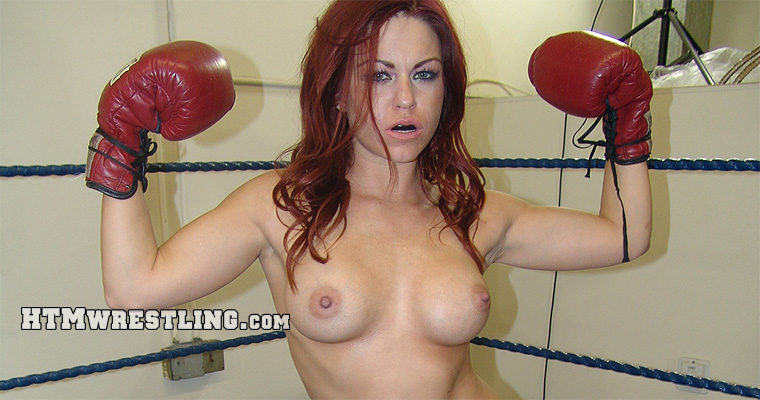 POV Fighting Boxing match with Sarah Brooke topless!
Boxing POV Screenshot Gallery

or