Samantha Grace is looking to go pro! She has her Everlast boxing headgear and her 10oz black Everlast pro-style boxing gloves. "You", her trainer, are using very worn vintage Wilson boxing gloves. This is a two-glove POV, as you use both hands to beat a boxing lesson in to the topless Sam Grace. Looks like she needs to work on her defense! There is a lot of tit punching, belly punching, head snapping punches, and even more tit punching! Once Sam can no longer stand in the ring, she is bound to the heavy bag for a first. Boxing bondage, POV style! Sam is "your" personal punching bag as you work her over with both gloves until she is out.
See this video and many more on Clips4Sale, or
Note that preview clips may have slightly offsynced audio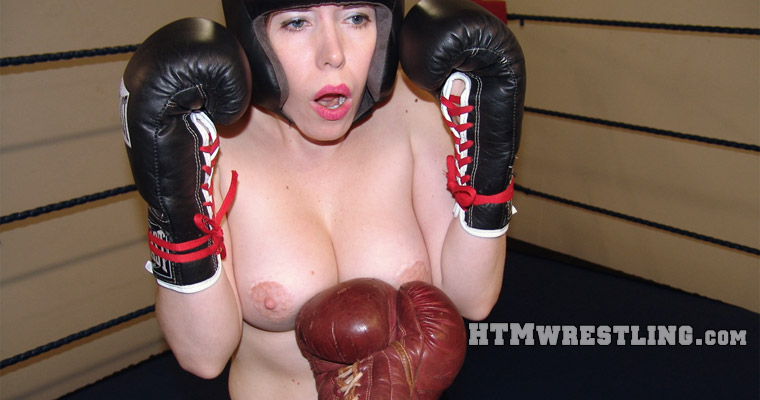 Two 2 glove POV is also a treat for the boxing gear fetishists, and tit punching fans!
Screenshot gallery
+ Shop for this video and more on Clips4Sale +, or