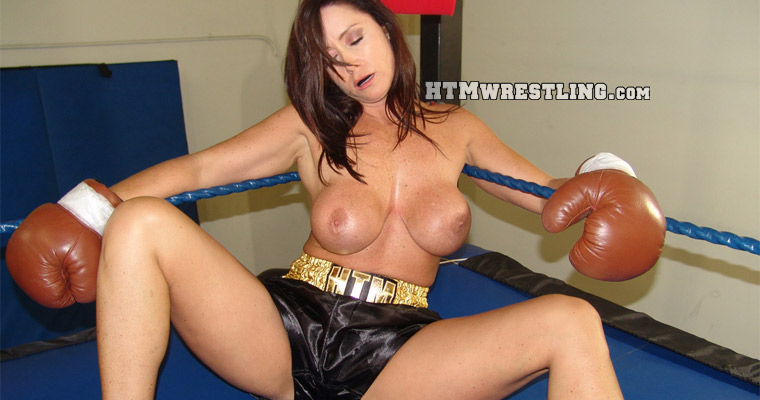 Christina Carter is ready to fight for money. Topless and in HTM boxing trunks and little vintage brown boxing gloves, she's ready to knock you out. Or is she? It's a back and forth POV boxing match with lots of punches to her big bare breasts, many to the face and belly, and even a few to her crotch. She's a feisty fighter though, and doesn't give up without getting her licks in. Maybe a few punches to the kidneys will settle her down! After a brutal slugfest, Christina Carter is knocked out and you go for the cash.. Part 1 of 2.

Christina Carter boxed out and knocked out cold!


Note that preview clips may have slightly offsynced audio


Tags: Christina Carter, Topless

**View directly on CLIPS4SALE to use the Shopping Cart function!

Please note! Prices listed here are BEFORE any applicable local taxes are applied.

---
Related Videos
---