<-- Return to Video for Purchase Options!
Foxy Boxing – Dynamite Denise vs KK Qing Belly Boxing Photo Gallery
Select photos from the bikini / belly boxing custom video featuring Dynamite Denise vs KK Qing
Featuring an extremely short Denise vs the very tall KK Qing, bikinis, vintage HTM boxing gloves, mouthpieces and belly punching.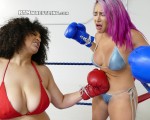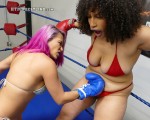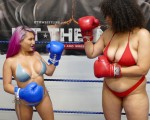 Full Photoset Available On
Note: Still HQ/photo sets are supplemental and may sometimes contain poses not found in the associated video. If you have any questions, please contact us!